3-Day Highlights Beijing Private Tour Package from US$170
Tour Type:Private vehicle, guide, lunch, entrance tickets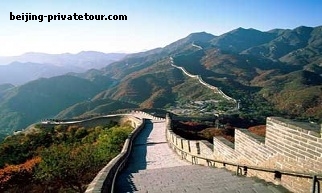 Beijing Tours
Your dream vacation is only an email or a call away. Do not hesitate to come and join us an exciting day tour. We can tailor a tour for you to fit to your time and schedule and what you want to see. Pick Jacks tour,taste the essence of Beijing,you will have an un forgettable memory of Beijing during the short journey!
Mobile Hotline (24 hours): +86 15611556188   E-Mail:Service@beijing-privatetour.com  
TOPTour Itinerary:
Day 1:Tiananmen Square, Forbidden City, Temple of Heaven, Summer Palace
1. Pick you up from your hotel on departure time, and drive to Tiananmen Square first, then move to visit Forbidden City and enjoy Temple of Heaven. On the way to Temple of Heaven, you have good chance to know about the Chinese traditional medicine culture.
- Tiananmen Square: The largest public square in the world with a total area of 440,000 square meters.
- Forbidden City: The best preserved imperial palace in China and the largest ancient palatial structure in the world.
- Temple of Heaven: The largest existing complex of ancient sacrificial buildings in China.
2. Have typical Chinese lunch in Taiyichun Restaurant for about 45 minutes. After lunch, transfer you to visit Summer Palace.
- Summer Palace: The largest and most well-preserved royal park in China, greatly influences Chinese horticulture.
3. Ended of this day, transfer you back to your hotel.
Day 2: Ming Tombs, Sacred Road, Mutianyu Great Wall
1. Pick you up from your hotel on departure time, and drive you to the Ming Tombs to enjoy Changling or Dingling to know about the grave culture in ancient China. And visit the Sacred Road.
- Ming Tombs: Buried 13 emperors of Ming Dynasty, it is the largest clusters of imperial cemeteries in China.
- Sacred Road: Road leading to heaven is lined with 18 pairs of stone human figures and animals.
2. After Ming Tombs, move to beautiful Mutianyu Great Wall to enjoy its majestic scenery. On the way to Mutianyu Great Wall, you will visit a large scale jade processing factory, which will help you to know the processes of Chinese jade carving and Chinese jade culture. You may also take photo in the huge Jade exhibition hall or buy some jade carving souvenir as you like.
- Mutianyu Great Wall: originally built during the Northern Qi Dynasty in the mid-sixth century, the most beautiful section.
- Jade Carving Factory: it was not only the excellent skill on carving, but also mixes many Chinese traditional cultures in the jade carving.
3. Ended of this day, transfer you back to your hotel.
Day 3: Beijing Zoo, Lama Temple, Hutong, Bird's Nest, Water Cube

1. Pick you up from your hotel on departure time, then head to Beijing Zoo, you will spend 45 minutes to enjoy these lovely pandas and take photos in Panda Zoo.
- Beijing Zoo: China's and World's largest treasure house of animals and birds, also there are pandas.
2. Then move to Lama Temple, also known as Yonghe Temple, visit this Tibetan Buddhism temple in one hour.
- Lama Temple: The largest and most perfectly preserved lamasery of Gelug Sect in present day Beijing.
3. You have 45 minutes to appreciate the traditional Chinese tea culture. Then have typical Chinese lunch with locals in a featured Beijing resident house in 12:00.
4. Visit Beijing hutongs and lanes by rickshaw in 2 hours. During these 2 hour, you will visit typical Chinese quadrangles, primary school and many famous old buildings, like the Bell tower, where you can explore the real life of ordinary people in Beijing.
- Hutong: Small streets in Beijing, was the memory of the traditional life and culture in Beijing.
- Chinese quadrangles: called Siheyuans in Chinese (literally, four-side enclosed courtyards), in Beijing have a long history, and they are traditional residential compounds with houses around courtyards.
5. Last, drive to visit Olympic Stadium including Bird Nest and Water Cube in 45 minutes. If you are interested in the inner structure of the stadiums, the tour guide will assist you in buying the tickets, and you could enter in the stadiums for a visit yourself.
- Bird's Nest: also known as The National Stadium, was designed for use throughout the 2008 Summer Olympics and Paralympics.
- Water Cube: also called the National Aquatica Center, is an aquatics center built alongside Beijing National Stadium for the swimming competitions of the 2008 Summer Olympics.
6. Ended of this tour, transfer you back to your hotel in Beijing.
Tour Feature:
1. Our private car and driver, professional English-speaking Guide only serve you. No other travelers will join in your group.
2. You will have flexible time on sites.
3. You will obtain informative knowledge about the China history and culture.
Tour Price Per Person:
| | | | | | | |
| --- | --- | --- | --- | --- | --- | --- |
| Num of Person | 1 Person | 2-3Persons | 4 Persons | 5 Persons | 6-9 Persons | 10+ Persons |
| Tour Price | USD655 | USD355 | USD225 | USD178 | USD173 | USD170 |
Price Includes:
Chinese Lunch

Round trip transfer to your hotel

Air-conditioned Private Car

Entrance Tickets

Professional English-speaking tour guide

Price Excludes:
Gratuities, Tips to Guide and Driver
Customer Service Center
Travel booking center email:
Customer Reviews
Senthil kumar
I would like to extend my thanks to Mr Jack for his personalized service. The kind welcome, timing and courtesy extended by Mr Jack was way behind my expectations. I also lucky to have his assistance Ms Summer together with us for whole 2 days trip.
Howard M
Excellent tours at great prices. Our guide Jenny couldn't have been better. Spending time with her was the best possible way to see the sights in Beijing. At just slightly more than the cost of a large group tour the individual tour is really the only way to go in busy overcrowded Beijing!
More Private Tour Packages