Kung Fu Show in Beijing »
Red Theatre Tickets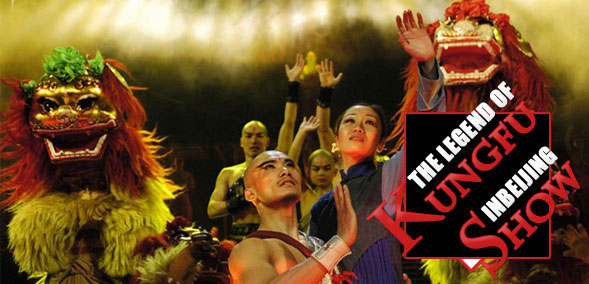 The Legend of Kung Fu Show, Beijing

Introduction
The Legend of Kung Fu Show in Beijing is a modern theatrical production mixed with traditional martial arts. Presenting stunning kung fu skills, exquisite dance, acrobatics and music this beautiful story in no doubt has become the most loved Kung Fu show in China. The show made its first appearance on the Beijing stage in July 15th 2004. Since then it has received numerous awards and toured around the world to become a world class spectacle known throughout the world.
Red Theatre Beijing: Winter 2014
The Red Theatre in Beijing venue is home for China Heaven Creations. A big stage production company with a focus on Chinese dance productions. The show is one of the star performances of the production company.
The Legend of Kung Fu Show » Daily at 7:30PM & 5:15PM

44 Xing Fu Da Jie, Dongcheng District, Beijing
The show tells a moving story about a young man and his quest to become the master of Kung Fu. On his path he has to cross many obstacles that challenge his physical abilities as well as test his spiritual growth. To succeed he has to overcome both his own mind and the world around him.
The show lasts a total of 1 hour and 20 minutes.